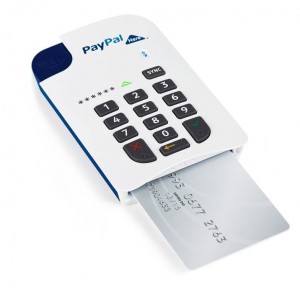 I feel uneasy talking about money here on the blog and in real life with clients. Kathleen Shannon has some useful advice in her Money Mojo post. Kathleen works with creative entrepreneurs and while that's not how I'd describe myself, the Braid Creative blog is a wonderful resource. Kathleen encourages readers to "sell your goods with confidence" and talk about money, so here goes.
Prices
People starting their own therapy business ask me how I decided what to charge. I searched online for therapists in London, to see how much other people were charging. Then I calculated each therapist's hourly rate. There was quite a range! I looked at how experienced each therapist was, and what they specialised in. I estimated my monthly costs, considered how many days I wanted to work and how much money I needed to make.
I want to be transparent about money; I decided on an hourly rate, and I charge the same for everything that I offer: assessments, therapy sessions, report writing, school visits and travel time. I publish this information on my website. I think parents want to know what therapy costs when considering therapy for their child. And it saves me time; if my prices are more than a parent wants to pay, they can see this on my website before they call me – much easier.
Payments
I started out accepting cash, cheques and bank transfers, on a session by session basis or for a half term's worth of sessions. I've gradually changed this, now:
I require a deposit to confirm the initial booking.
Parents pay in advance for a block (a half term) of sessions.
I accept payments by bank transfer, online via Paypal, or in person by credit or debit card.
I don't accept cash or cheques.
This is working well for me. It means I deal with "billing" just once every half term, and I'm not going to the bank every week, or chasing late payments. As parents are paying in advance they think about whether they can make all the sessions; the number of cancellations due to clashes with other appointments has decreased. I was apprehensive explaining this new policy to parents who were used to paying in cash after each session. No new clients have questioned it.
PayPal Here Chip and PIN card reader
I bought this card reader (on a special offer of £49.95). PayPal charge a 2.75% fee, I'm happy to pay for the convenience. It's a great little gizmo, that works via a bluetooth connection to my phone. As long as I remember to charge the device, it's quick and easy to take payments. It can send a receipt by email or text message.
Accounts
I'm self employed, I got advice from an accountant before I started seeing clients and I pay for support with my taxes each year. I keep a simple spreadsheet to record the money coming in, and going out and have a separate bank account, although it's not required.
Is there something else you want to know about the money side of setting up my therapy business? Get in touch. Next up: resources, what do you need and what can you manage without?
This blog is part of a series about Becoming Independent.