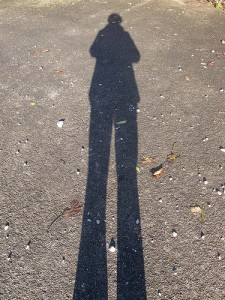 Since setting up in independent practice I've had almost weekly emails from people who want to train as speech and language therapists. They explain they need to gain relevant work experience and ask if they can come and shadow me during therapy sessions with my clients. 
At the moment I can't see how having someone observe me carry out therapy benefits my clients, who are my customers. So I've been politely explaining that I don't offer shadowing opportunities for this reason. Am I missing something? Do you deal with these types of enquires differently?
I tend to suggest that people contact their local NHS service; when I worked in the NHS we offered half day observation sessions. Back when I was looking for relevant experience before applying to train as a therapist I had lots of luck with my local volunteer centre. They matched me to a weekly Stroke club and a summer day camp for children with Down's Syndrome. I received training and worked alongside therapists, during both of these placements.
The guidance for applying for a place on a speech and language therapy degree course says applicants need to demonstrate awareness of client needs and the skills required to work as a therapist. I wondered if I could put together a short workshop that would support the people who ask to shadow me with their applications. I could cover things like:
an introduction to the range of clients I work with, and their needs, with video examples,
an introduction to different types of therapy, and ways of working,
workshop exercises to demonstrate and practise the core skills therapists require,
a reading or resource list, particularly those written by people with speech, language and communication needs or their families,
suggestions for how to approach therapists, to ask for observation experience,
an opportunity for questions and answers.
What do you think? Does this sound useful? If you're in the process of applying for a therapy degree course would you attend?